About Us
At Thrive, we believe every child deserves every chance.
Vision
An accessible and equitable education ecosystem that eliminates opportunity gaps, empowers students to realize their extraordinary potential and gives rise to positive multigenerational change.
Mission
We are fiercely committed to creating a learning environment for these students that is truly accessible and facilitates deep engagement. To this end, we will:
Champion eager minds, unlocking each student's inherent potential for high achievement.
Empower every student with the skills, knowledge, experiences and confidence they need to pursue relentlessly bold futures.
Nurture belonging by building meaningful connections in the classroom, the school, at home and in the community.
Overcome the barriers, labels and implicit bias that undermine aspirations and well-being.
Elevate each student through integrated academic, individual, and family-focused supports and services that are proactive and guided by a deep understanding of each unique individual.
Embrace a future-focused mindset that places a high priority on enriched STEM learning for all students, preparing them for STEM pathways in high school and enabling students to see themselves as the innovators, scientists, inventors, engineers and technology experts of tomorrow.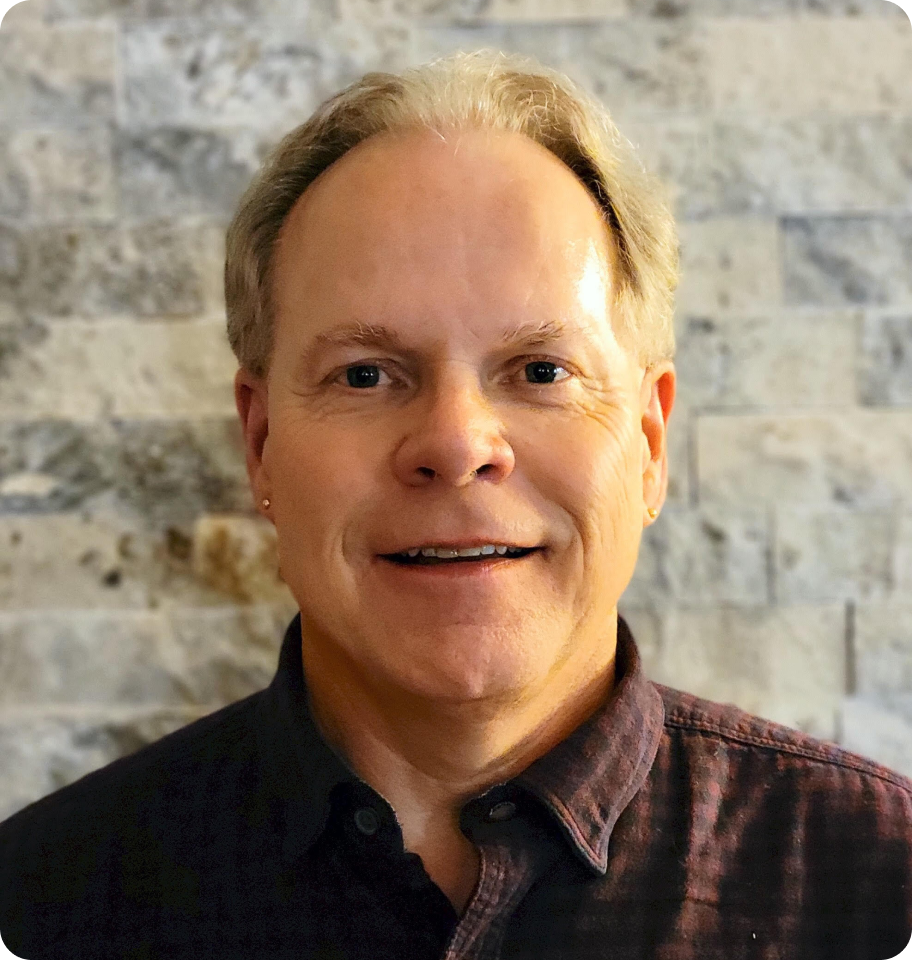 Dean Lindquist
Superintendent
Dr. Dean Lindquist will join the Thrive School team in July 2023. In addition to his enthusiasm for student empowerment and community engagement, Dean brings extensive leadership and teaching experience in public, separate and charter schools. In addition to his most recent position as Superintendent for New Horizons Charter School, he served in Superintendent roles for SD 71 (Comox Valley) and Grande Yellowhead Public Schools, as well as Associate/Deputy Superintendent for the Aspen View Regional School Division. Earlier in his career, Dean also held positions as a Principal and as a classroom teacher in schools across central Alberta. Rounding out his experience, Dean has taught graduate-level courses at the University of Calgary and served as Assistant Deputy Minister (Program and System Support) for Alberta Education. Dean is an avid sports fan and spends time cheering on his favourite teams. He also enjoys immersing himself in professional and academic literature to stay up to date on the latest developments in education and related areas.
Donna Rankin-Anderson
Principal
Donna Rankin-Anderson joined the Thrive School team in February 2023. An experienced educator and instructional leader, Donna is strongly committed to shaping a vision of success for all students and serving as a dedicated advocate for students and families. In her nearly 20 years in the Edmonton separate school system, she has brought her passion for connection and positive school environments to her roles as a Principal, Assistant Principal, Learning Coach and classroom teacher. In addition to her expertise in school operations and data-driven instructional practices, she is the kind of educator who will remember the name of each student's pet. Donna earned a Bachelor of Education from the University of Alberta and has completed graduate-level courses in education policy. When she is not out running on the Edmonton river valley pathways, you can find her enjoying time with her husband and son, likely cheering on her son at the hockey rink or basketball court.
Nelson MacDougall
STEM Lead Teacher
Nelson MacDougall joined the Thrive School team in August 2023. Taking on the role of Lead Teacher and STEM Program Lead, Nelson is excited to support staff in their educational journeys as well as bringing his knowledge and passion of STEM learning to Thrive Elementary. In his 15 years in education, Nelson has experience working in the public, private, and charter school systems and has experience with the Alberta curriculum as well as the IB program. He has taught from kindergarten through to grade 12 with an array of subjects from visual arts, general sciences, chemistry, biology, and mathematics, focusing his career into the fields of technology and STEM based courses. Holding such titles as STEM learning strategist and director of STEM learning, Nelson is invested in developing additional leadership skills to further help the students, staff, and the school. Outside of education, Nelson enjoys spending time with his family, and taking part in many of the nerdy, STEM related hobbies that he teaches.
Join Our Team
---
We are currently hiring for a variety of positions, including educators, administrative positions and facility staff. If you are interested in being part of our founding team, please visit our Career Portal to find out more.
View openings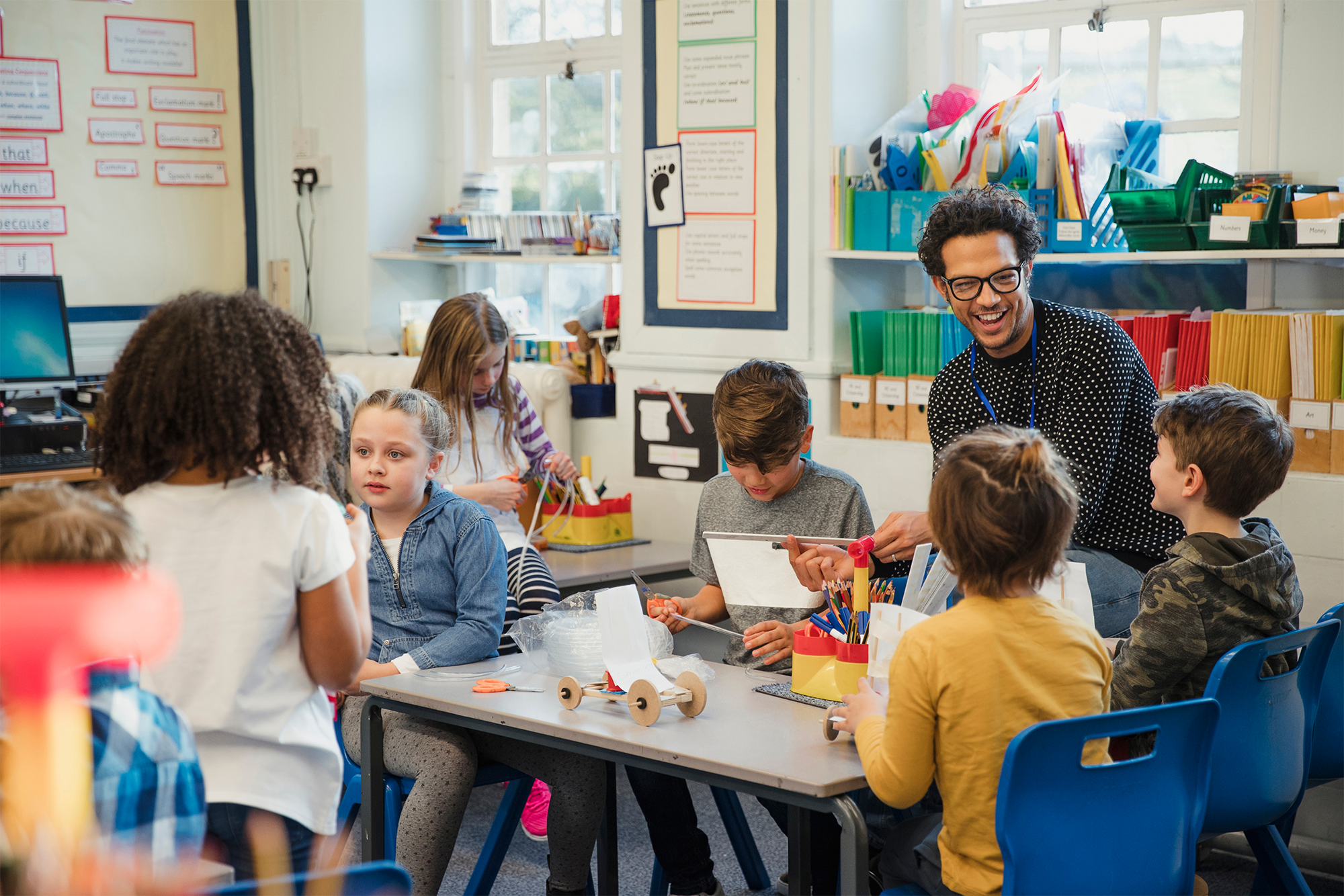 Thrive School is located in amiskwacîwâskahikan (Edmonton) on the traditional lands, known as Treaty 6 Territory and the homeland of Métis Region #4. We are grateful for the opportunity to live, learn and work on this land, which is home to many diverse groups of Indigenous peoples including the nêhiyawak (Cree), Denesuliné (Dene), Nakota Sioux (Stoney), Anishinaabe (Saulteaux) and Niitsitapi (Blackfoot), Inuit, and Métis. Thrive School acknowledges that we have much to learn about the history of the land and its peoples and commit to undertaking intentional work to move from awareness into action.
When and where is Thrive Elementary School opening?

Thrive School is located at 10735 McQueen Rd. in Edmonton. The school is scheduled to open in September 2023 for kindergarten through grade 6. In the future, Thrive hopes to expand to junior high.
Who can attend Thrive?

Our mission is to close the opportunity gap for students from a low socioeconomic status background who live in central west Edmonton. For more specific information on eligibility, see our Registration page.
Is Thrive really free?

Families pay nothing for their child to attend Thrive. No tuition, no school fees, no extra costs. Everything is included in the program, including yellow bus service to and from school, extracurricular activities and meals.
What is a public charter school?

Public charter schools in Alberta are autonomous non-profit public schools that offer unique programming to improve student learning and contribute to educational choice. Public charter schools follow Alberta's programs of study and employ certificated teachers. They cannot charge tuition and may not be affiliated with a religious faith or denomination. The public charter school board is accountable to the students, parents, community and the Minister of Education and ensures compliance with the Education Act and all regulations set out by the Education Act. The Minister ensures that the public charter school is operated in accordance with its approved charter, and that it achieves the outcomes outlined in the charter and as required by provincial legislation, regulation and policies, as well as to uphold its fiduciary responsibilities. There are currently 19 public charter schools approved in Alberta. Additional information can be found through Alberta Education and The Association of Alberta Public Charter Schools.
Does Thrive teach the Alberta curriculum?

Yes, we follow the Alberta programs of study and also enhance the core curriculum with an enriched STEM learning program that brings science, technology, engineering and mathematics to life through hands-on exploration and real-world problem-solving.